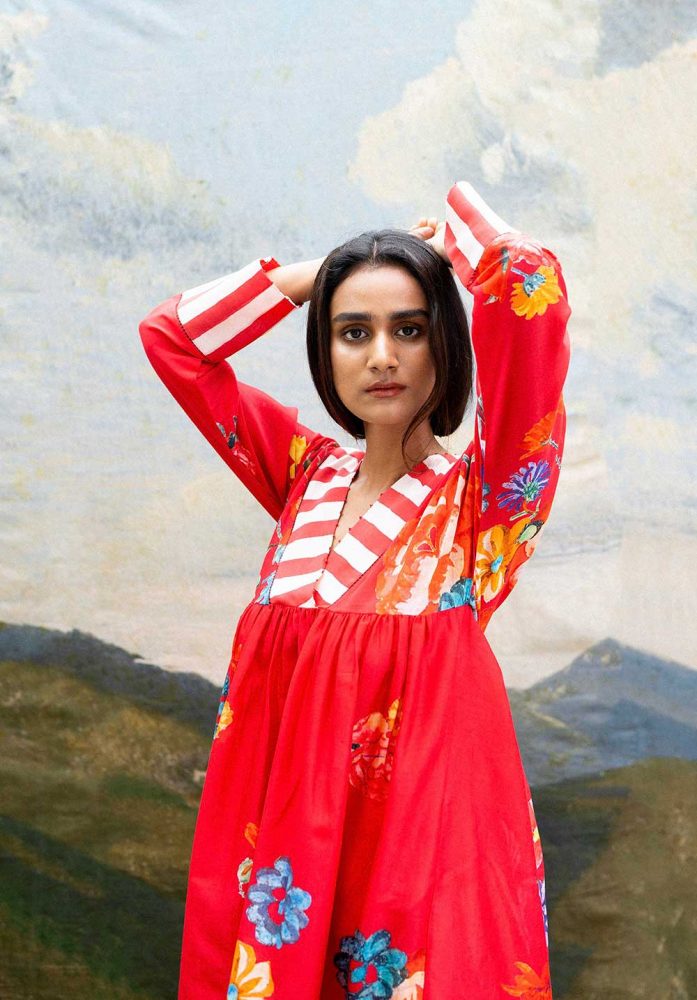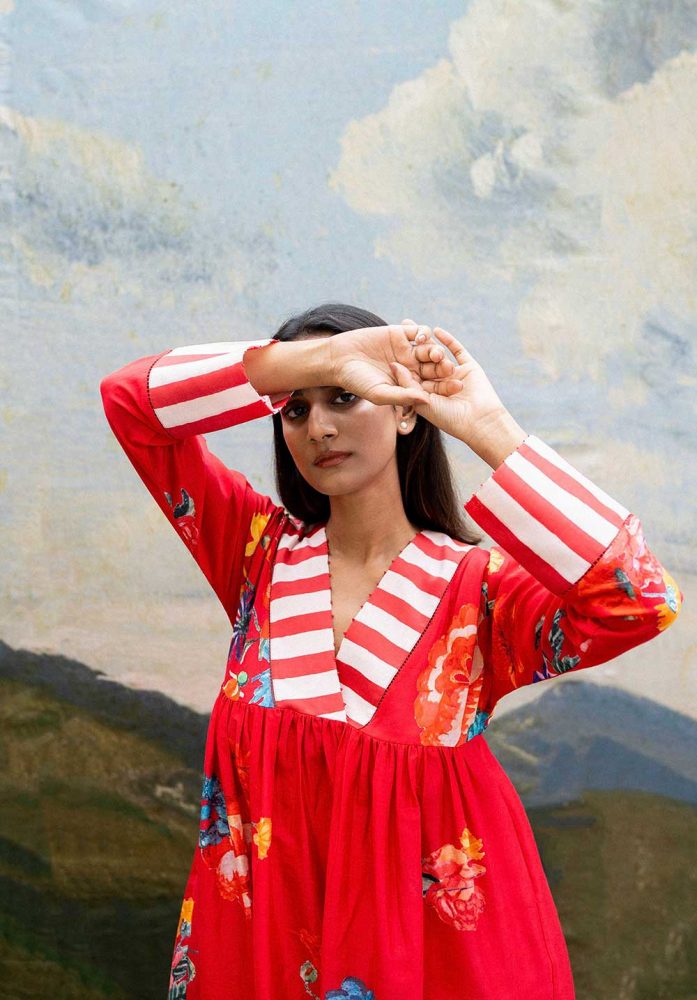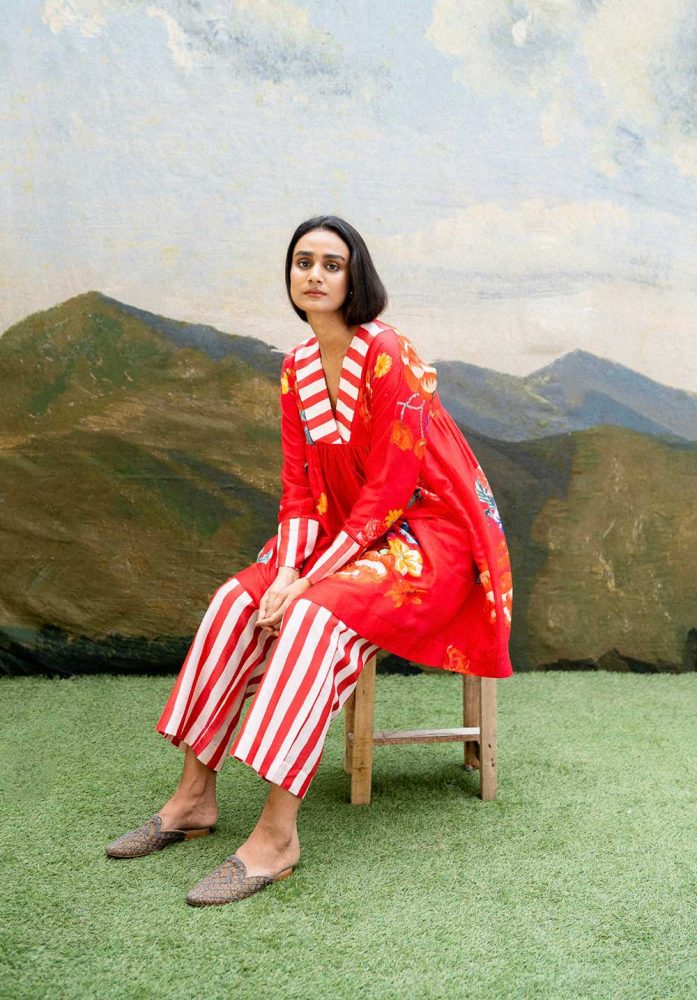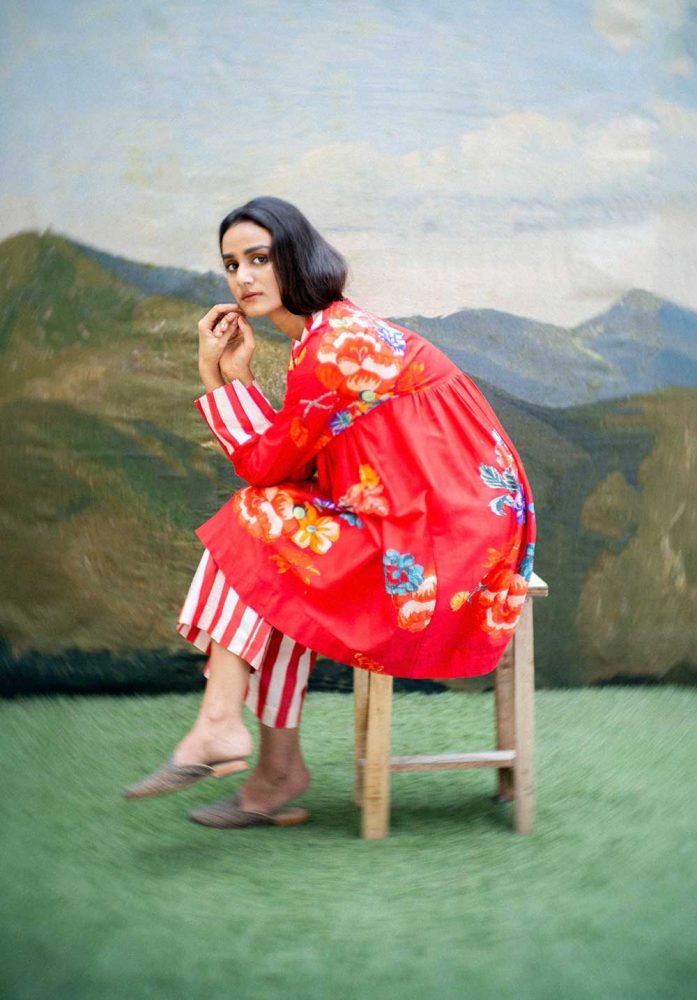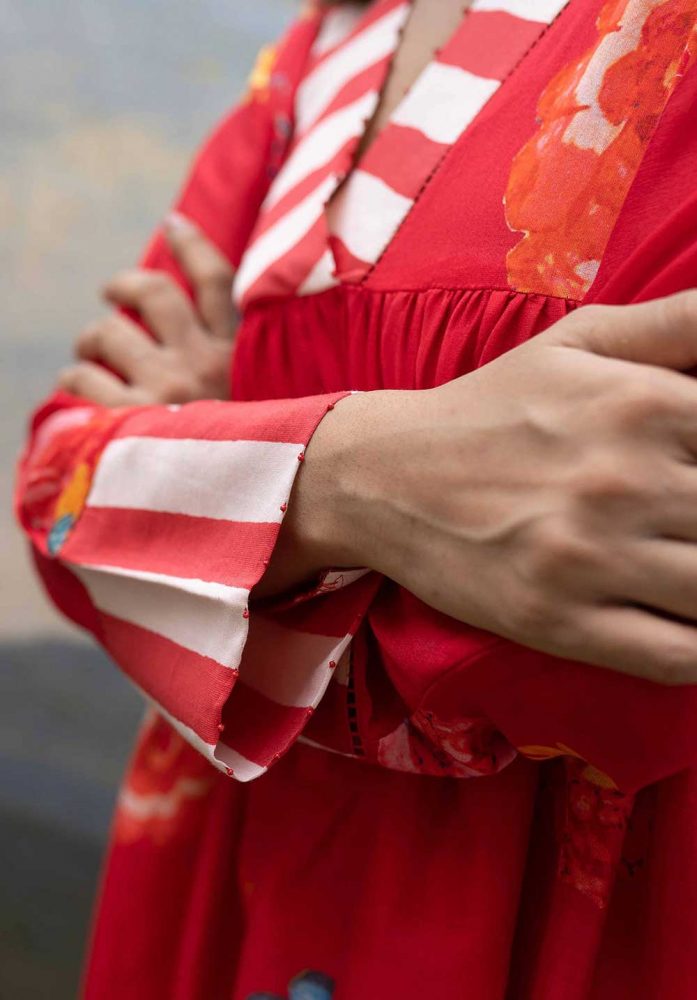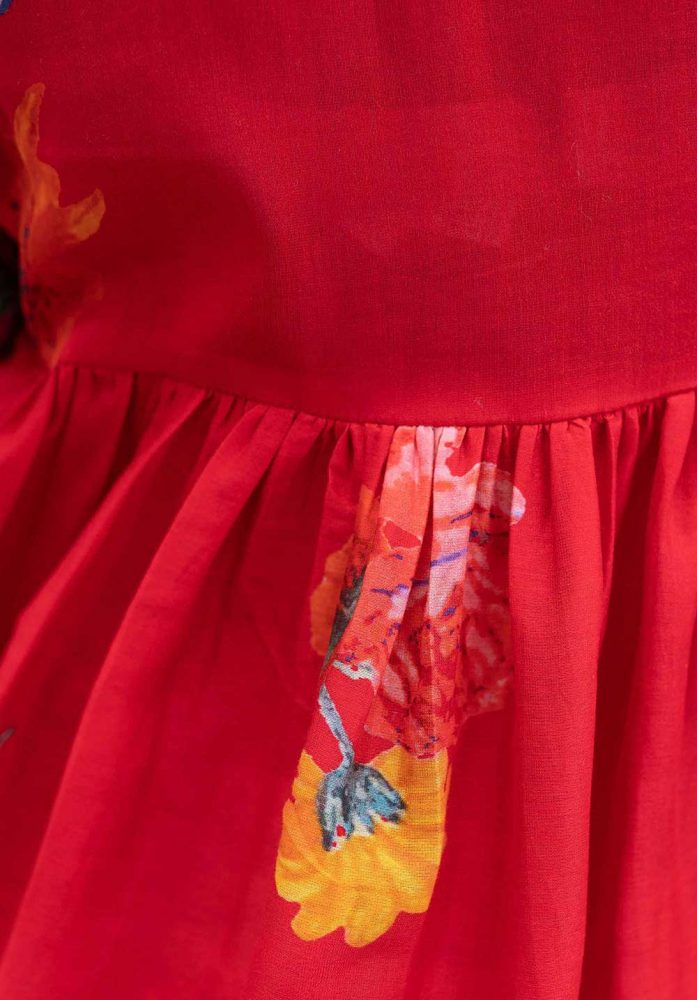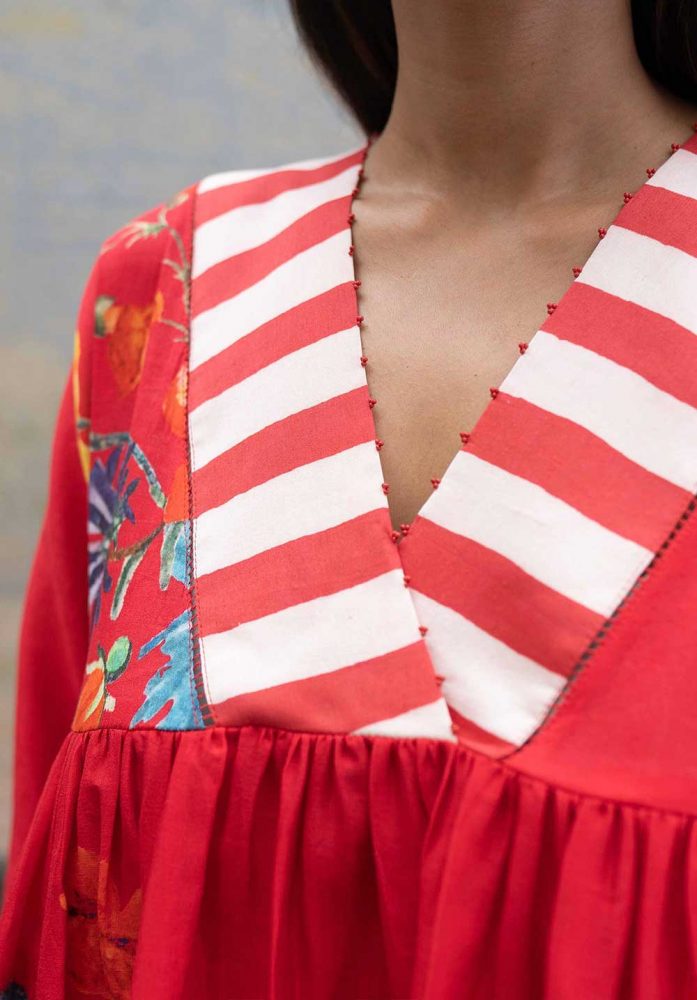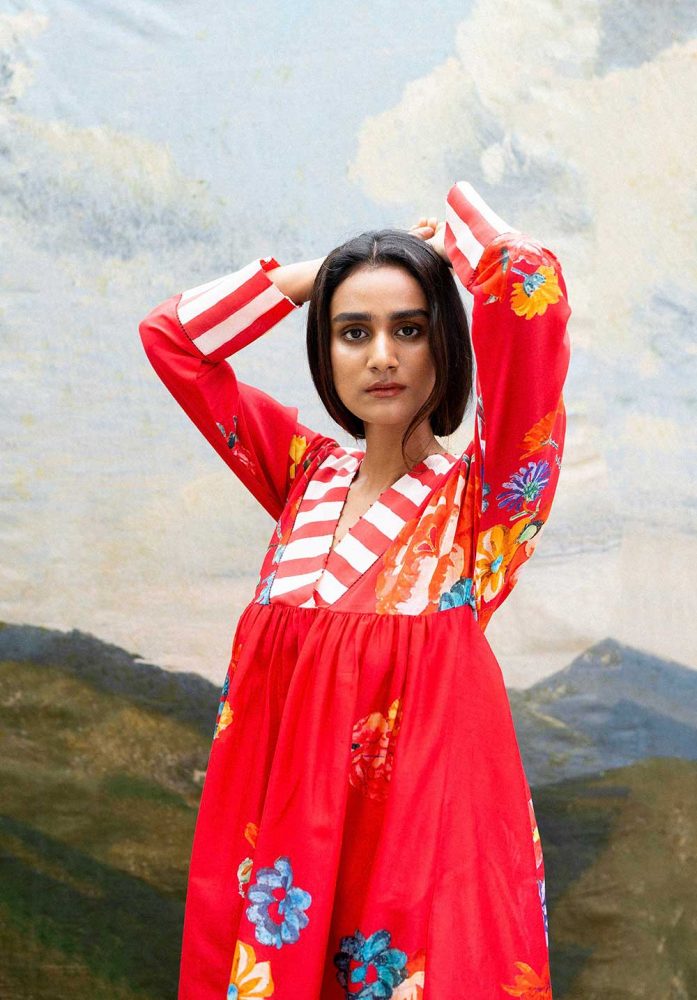 Description
Description: A bright red silk chanderi kurta , accentuated with a striped V neckline, paired with complimenting red and white stripped pants
Material: Silk Chanderi
Product Care
Dry Clean only.

Store garment in a muslin cloth away from sunlight in a dry environment.

Air the textile every few months.

A note we are not liable for textiles that have been hand washed / cleaned other than dry cleaning.
Shipping & Returns
Domestic: Delivery in 12-15 business days
International: Delivery in 20 business days.

If you have a specific sizing question or would like more information, please write to us at orders.yamindia@gmail.com.
---