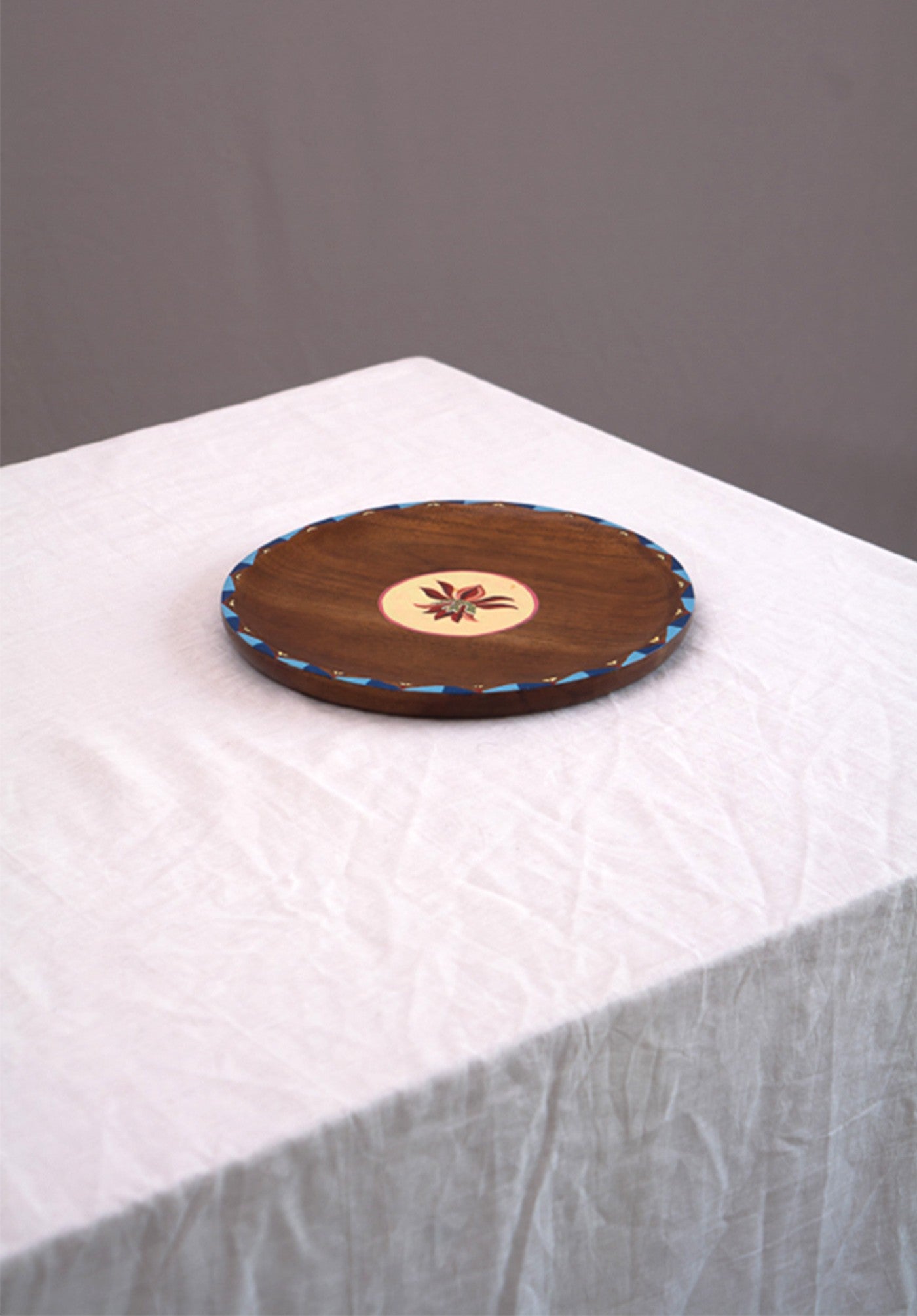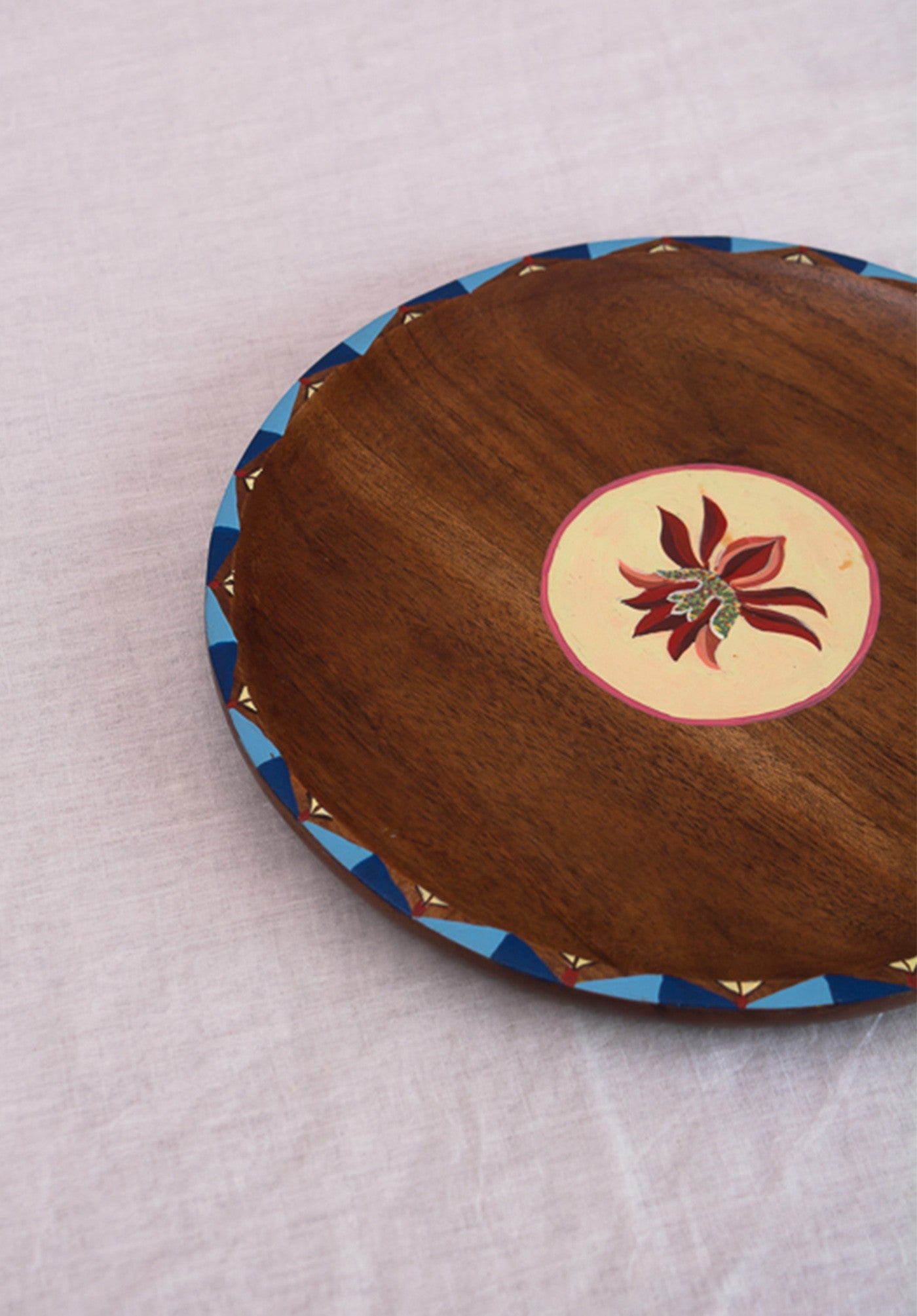 Mughal Jaal Small Platter 8"
Description
A set of two Mughal jaal platters and two side platter in acacia wood features our delicate hand-decorated design. Inspiration for this came from our Mughal jaal print.
Styling: Perfect for dining alfresco, this eclectic collection of  Mughal Jaal and Animal Jaal dinner plates and small bowls can be mixed and matched together for casual indoor/outdoor dining or paired with the elegant Nadira/Mughal Jaal table runner for special occasions.
Shipping & Returns

Domestic: Delivery in 12-15 business days
International: Delivery in 20 business days.
If you have a specific sizing question or would like more information, please write to us at orders.yamindia@gmail.com.
---
Mughal Jaal Small Platter 8"